When using Microsoft's Resilient File System (ReFS) on a VPSA Block Volume, you will find that unused space is not freed up on the VPSA Volume when you delete data from your Windows system.
This is due to the fact that ReFS does not support sending the necessary SCSI UNMAP commands to the underlying Volume as it only supports UNMAP for Storage Spaces (Microsoft's storage pooling solution).
From Microsoft:
For SANs, if features such as thin provisioning, TRIM/UNMAP, or Offloaded Data Transfer (ODX) are required, NTFS must be used.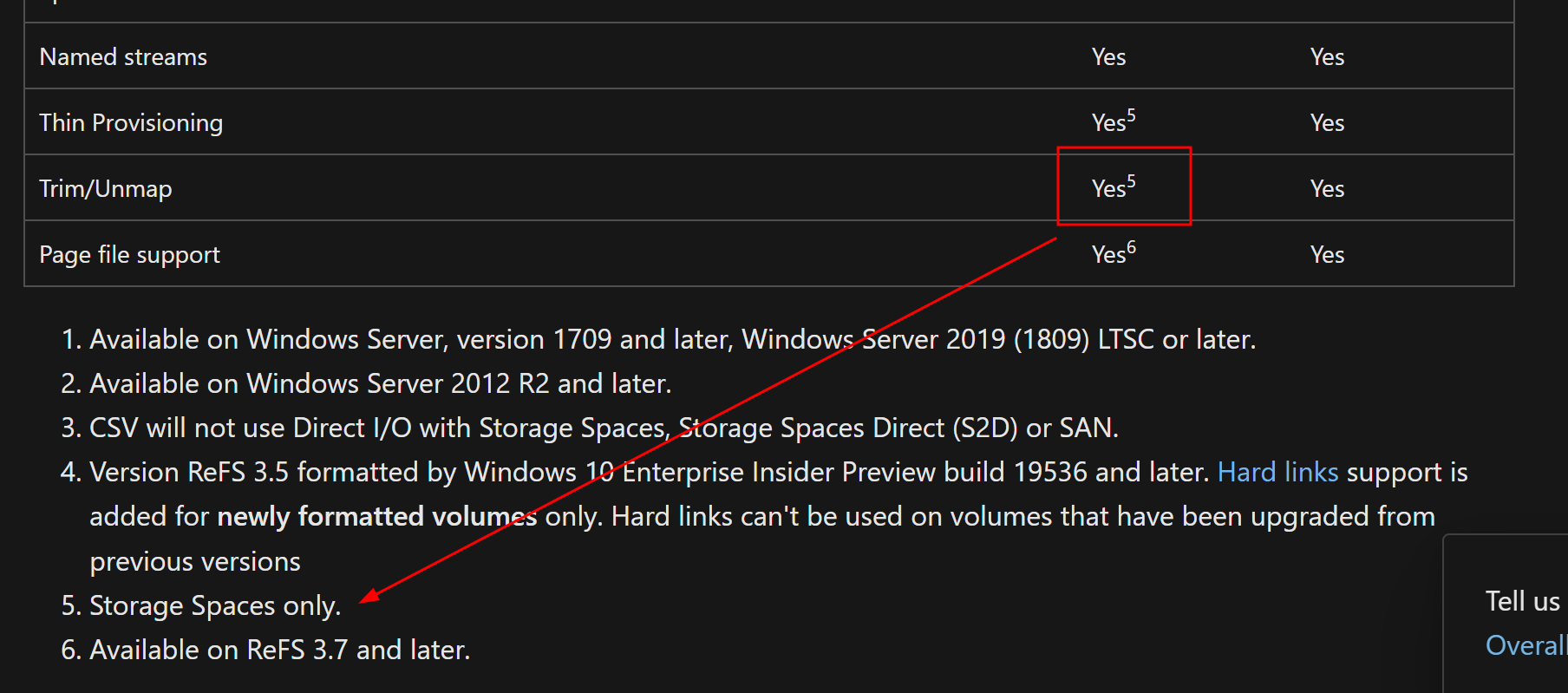 Please see Microsoft's official guidance on ReFS here:
https://learn.microsoft.com/en-us/windows-server/storage/refs/refs-overview#supported-deployments