By default, interfaces in zCompute perform a Source/Destination Check on all traffic. This check drops all traffic to the interface where the source or destination does not match the IP of the interface.
This means that any interface which needs to perform NAT/PAT, or which needs to utilize virtual IPs, or otherwise send or receive traffic which does not match its zCompute IP will need to have this setting disabled.
Disabling or Enabling Source/Destination Check
Source/Destination check is configured on a per-interface basis. To enable or disable this setting, simply click on the Security Groups button from an instance's Networks tab.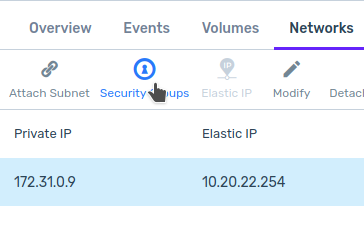 If your instance has multiple interfaces, select the interface you'd like to configure from the drop-down menu.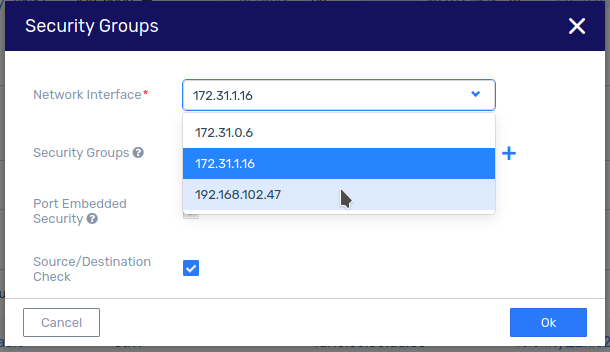 From there, the Source/Destination Check can be toggled on or off.